California Governor Brown signed into law bill SB7, which would block state funds to cities that do not pay prevailing wage on public works projects. This measure is directed to charter cities, some of which have avoided paying prevailing wage in the past to save money. The bill also limits state funds to cities that have allowed a public works project without the prevailing wage being paid in the last two years.
Charter cities are able to govern themselves with regard to municipal affairs. Of California's 478 cities, 121 are considered charter cities – including Sacramento, Los Angeles, San Francisco and San Jose. As of June 2013, 51 charter cities have provisions which allow them to avoid paying prevailing wage when using their own funds, but not state funds, for public works projects.

Opponents of the bill, including the Associated Builders and Contractors, say the methodology used to calculate the prevailing wage was flawed as it does not take into account differences between individual cities' and counties' economies. The exemption enables a greater amount of construction projects that might not have been possible without the flexibility for cities to choose a wage rate that better represents the local market conditions.
However, backers of SB7 state the prevailing wage, calculated by the Department of Industrial Relations, was intended to provide a living wage for workers and accurately reflects economic conditions, county by county. It represents a public commitment to the middle class and a respect for workers. Wage requirements already apply in federal projects, so should also translate into state projects as well.
For more information on the bill, see full article.
Watsonville will soon be the first city in the Monterey Bay area with a project labor agreement on public works projects more than $600,000. Those for the ordinance argued it would increase opportunities for local residents,
especially apprenticeships. Opponents said it would narrow the bidding process and put nonunion contractors and workers at a disadvantage.
At the council meeting, union representatives ensured voters that their organizations were the ones to provide opportunities for local workers. Nonunion contractors could still bid on projects despite having a project labor agreement, as it is illegal to discriminate against nonunion contractors. They would just need to become signatories to the PLA for the duration of the project.
A Project Labor Agreement, or PLA, is a pre-hire collective bargaining agreement that establishes basic terms and conditions for labor for everyone involved in the project. Under a PLA, contractors make exact bids, and costs are established for labor including wages and benefits. Public works PLAs also never restrict bidding to only union contractors. It is available to any contractor who will accept its terms.
For more information on the Watsonville decision, see full article here.
The Need for a Clean CPR
By Todd Calvert, Account Manager
Contractors working on any project that is funded by the state or federal government must pay all the employees working on that project a prevailing wage. Depending upon the individuals craft and classification there are many differing wage rates that are required by law to be paid to these employees. Also, when working on these projects, it is the responsibility of each contractor to submit a certified payroll report (C.P.R.) each week, documenting the wages that are paid to each worker. These certified payrolls are gathered by the governing body on the project and checked for compliance. If any mistakes are found on these reports, the contractor is responsible for paying fines for incompleteness or late submittals and/or restitution to employees that are underpaid.
These fines and back-pay can become overwhelming to a small contractor that is trying to meet deadlines on the work that has been promised. The need for clean and concise certified payroll is becoming more and more evident as state governments and the federal government are enforcing these laws now more than ever. Handwritten submittals have to be made clear and any error, even as small as a decimal point misplacement, can have a rather large negative impact. Accounting systems offer standardized reports where your employee data can be displayed on a form that will be accepted by certain agencies. Systems like this however, do not offer many of the varying forms that are required all over the country. Accounting systems also lack the ability to validate and check if the information you have entered is correct and meets prevailing wage rates. Contractors need a solution that offers not only all of the reports that may be required but also validations and fact checks that they are meeting prevailing wage requirements before payrolls are submitted.
Article by Jade Banks
LCPtracker Labor Advisor
The recently installed Secretary of Labor's address at the 2013 AFL-CIO Convention on September 10, 2013, reaffirmed the Department of Labor's (DOL) commitment to aggressively seek out employers who underpay laborers and mechanics working on projects covered by Davis-Bacon Act prevailing wage requirements.  Thomas E. Perez, chosen by President Obama to lead the DOL and advance his administration's labor objectives, made clear that the DOL will maintain its strong enforcement posture to protect construction workers' right to prevailing wages and to penalize violating employers.
Beginning with the passage of the American Recovery and Reinvestment Act in 2009, DOL has been revamping and progressively escalating its investigative capacity and enforcement activity; DOL is doing four times as many Davis-Bacon investigations as it did in 2008.  Secretary Perez made clear that his strategy moving forward includes continued emphasis on enforcement:  securing back wages for underpaid workers and debarring egregious offenders.  He also noted his priority on combating the illegal practice of misclassifying employees as independent contractors, calling this practice "workplace fraud."
What does all of this mean?  It means that LCPtracker clients have made a good choice.  Prime contractors and subcontractors using LCPtracker are protected from many of the avoidable prevailing wage and reporting errors.  And agencies have the confidence that LCPtracker's comprehensive and robust validation filters automatically identify and track any compliance discrepancies and corrections made.  It means that LCPtracker clients are much more likely to pass a DOL or other prevailing wage audit with flying colors.
At LCPtracker, we're committed to providing the best record-keeping, compliance and reporting tools.  If you're not already among our clients, we invite you to contact us so we can demonstrate for you the extraordinarily comprehensive, efficient and effective features and support LCPtracker clients enjoy.
"Construction management at-risk contracting" has been used by private developers and school districts, but not usually for public entities such as cities and counties.  Recently, however, more public works departments have been utilizing the method for large, multimillion-dollar projects.
The city of Papillion recently used this method for its $8 million public works complex. The management at-risk contracting requires a general contractor to collaborate on the design process and keep a project on time and on budget in spite of fluctuating costs for materials, labor, or weather delays. The selected contractor is expected to be in the process from the beginning – working with developers, architects, or engineers. These services may include preparation and coordination of bid packages, scheduling, cost control, evaluation, or construction administration. This creates a great deal more certainty in managing costs and keeping to the set timeline. On this particular project, the construction manager said having this method equated to more accurate budgets and timetables, as well as an increased knowledge of the project before construction started.
Analysis of construction management projects have found that they are slightly more expensive than projects handled the traditional way. However, public projects following the traditional model typically are required to select the lowest bid, which is a requirement at-risk contracts can bypass. This method is best used for large projects with a short turnaround.
To read more on the city of Papillion's use, see full article.
California's SB 776 was signed by Governor Jerry Brown August 28, 2013. The bill strengthens existing workplace and labor protections for workers throughout California by protecting the wages and fringe benefits of workers on public works projects. Specifically, it closes loopholes in the prevailing wage law by clarifying that contractor payments for monitoring and enforcing laws related to public works cannot count as a credit towards contractor's obligation to pay prevailing wages if payments are inconsistent with federal law.
Both federal and state prevailing wage laws ensure public works projects are completed by competent workers, rather than allowing contractors to import low cost unskilled or low skilled labor from other areas. Some companies are utilizing contract compliance committees, which exclude workers and focus on repealing prevailing wage laws instead of complying with existing wage regulations.
Senator Ellen Corbett says, "This critical bill stops unscrupulous contractors from paying their workers less than prevailing wage and ensures that we codify these much needed worker protections in state law."
For full article: click here.
To ensure prevailing wages are being paid correctly on public works projects, many cities have utilized electronic monitoring software such as LCPtracker. The software will also catch fringe benefits and other wage regulations for all contractors submitting their Certified Payroll Reports; if there is any discrepancy, the Administrator will receive immediate notification. The LCPtracker system will collect, check and verify the contractors' and subcontractors' certified payrolls, thus helping to ensure that all contractors are compliant with the labor laws.
In recent months, there has been much discussion and debate over San Diego's decision to implement prevailing wage law even though it is a charter city.  A charter city is a city that operates with its own "constitution," or charter. This, in effect, allows the cities to create their own laws and essentially govern itself  in the confines of the state legislature.  Citizens of the city can then choose to abide by prevailing wage law or not.  There are  seven cities in San Diego County, aside from San Diego whose charter dates back to 1887, that have recently become chartered mainly to avoid having to pay prevailing wage.
But what is prevailing wage?
Simply put, prevailing wage is when a base pay rate is established by state and federal law to ensure that all construction workers engaged in public works projects are paid adequately for the craft they are working in.  This allows for construction workers to be paid an adequate livable wage.  Prevailing wage has been proven to show that there are less injuries on the job site and adds better quality workmanship to the projects.  Essentially, it makes the worker feel and perform at their best.
To read the full article, click here.
LCPtracker is an electronic monitoring software, which will ensure all your contractors are paid the correct prevailing wage.  The system's robust validation engine has over 30 checks to make sure your company stays labor compliant and reduces
your risk of a Department of Labor (DOL) audit.
For more information, visit LCPtracker online by clicking here.
The California "Prevailing Wage Law" manual is now available on the California Division of Labor Standards Enforcement website. The California DIR has streamlined complaints to allow workers and the public to file public works complaints for prevailing wage and apprenticeship violations. The manual was updated a few months ago to reflect the changes in the prevailing wage law, including increases in prevailing wage penalties and the creation of the Compliance Monitoring Unit, as well as internal improvement and streamlining of the DIR's investigative tools and processes to prevent wage theft.
The manual is designed to be used by DLSE staff to ensure consistent, timely and accurate enforcement of the law in every DLSE office across California and to be used as an educational tool for the public works community. To find the complete manual, click here.
For additional information on prevailing wages and public works enforcement, see the California DIR website.
New York Supreme Court Justice Geoffrey Wright struck down a New York City requirement for landlords and companies receiving economic aid from the city to pay workers prevailing wage. Wright said it was preempted by the state's minimum wage law; the new measure would have raised the minimum wage for some private employees. The court believes the Prevailing Wage Law could benefit New York and does not agree with the mayor about bringing business which would pay service employees less than prevailing wage.
The bill, overriding the mayor's veto, would have mandated the payment of a prevailing wage to service employees in commercial and residential buildings whose employers receive at least $1 million in economic development aid from the city. The law required that the prevailing wage calculated annually by the city comptroller be paid to workers in businesses that receive more than $1 million in city tax abatements or low-interest financing.
The mayor has said that this legislation makes it harder for companies to invest in New York City. The city council disagrees with Wright's decision and will take the necessary steps to overturn the ruling.
Objective research has demonstrated that states with prevailing wage laws are reducing occupational injuries, increasing the pool of skilled workers, building better facilities, and increasing state revenues with a better-employed and more highly skilled workforce. In the long run, it is best to use a prevailing wage law to ensure the best possible workforce and benefit the city.
California's prevailing wage law has been in place for more than 50 years. It is the law of the land for federal and state public works projects. In government contracting, a prevailing wage is the hourly wage paid to the majority of workers, laborers and mechanics within one specific geographic area.
Currently it is not required in California's charter cities, even though more than half comply with the state's prevailing wage structure. San Diego is considering joining those charter cities that provide prevailing wage as a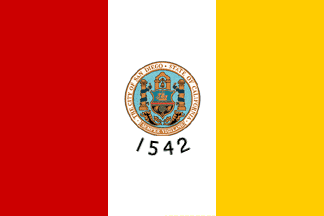 baseline of pay for taxpayer-funded public works projects.
There is more to prevailing wage than just quality jobs. It also allows the public to have a well-trained, qualified local work force to build their public projects in the least amount of time. Prevailing wage laws ensure the preservation of a highly skilled work force, as well as apprenticeship programs to train the next generation of workers, leading to fewer injuries and a quicker completion time.
There have been multiple analytical studies done by respected academic institutions backing up the need for prevailing wage on public projects. Colorado State University found that prevailing wages do not lead to higher costs. A public library built without prevailing wages cost taxpayers $430 per square foot. Another library built with prevailing wages only cost taxpayers $326 per square foot and had 71% of the work go to local contractors.
San Diego currently requires prevailing wage rates on public works projects of more than $10 million. The capital budget for the year includes 190 construction contracts, of which only 21% require prevailing wage. On July 29, the San Diego City Council will meet to consider the issue and determine if prevailing wages should be applied to all city public works projects.